Bonner Race Marketing
In a sport that relies on funding as much as fuel,
we seek to level the playing field.
BRM has a unique mission in the world of motorsports. To help ensure that the most deserving drivers and teams get their shot at the top. We subscribe to the ideal that talent, hard work, dedication and desire should count for more than a wealthy benefactor somewhere in the family tree. In a sport that relies on funding as much as fuel, we seek to level the playing field by finding commercial partners and corporate backing for a very select group of drivers and teams. Those that are "the whole package" but lack the critical component of cash.
I was a driver myself and achieved many of the goals that I set for myself when I began racing (competing in the Indy 500, a top-ten CART IndyCar finish) but at a certain point I knew that there
were drivers out there that were more talented than I was; and some that were almost inhumanly gifted behind the wheel of a racecar. The drivers we work with now are in that supremely-gifted group and our job is to make sure their talents are put to good use and not wasted on the sidelines.
We encourage brands and corporations that are seeking to build fresh, engaging and powerful campaigns around world-class athletes to learn more about our clients and their individual racing programs and partnership opportunities. Join us in making sure the best and brightest get their chance to shine and put your brand in the spotlight. If you're looking for "the next big thing" in racing, we can help you!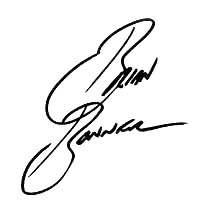 Brian Bonner
President
Bonner Race Marketing, LLC
Sponsorship as opposed to measured media is the only marketing channel that customers invite into their lives. In fact they pursue it.
- Cie Nicholson: Former CMO, Pepsico
Consultation & Representation
BRM helps our clients mine the unique attributes in motorsports to achieve positive and measurable business results.
We work with potential corporate sponsors to identify the proper arena, partners, and composition of a motorsports marketing program to maximize the ROI on their investment. Services include evaluating and negotiating driver, team, track and sanctioning body sponsorship opportunities, as well as designing and implementing a fully-realized and optimized motorsports marketing program.`
Sales &
Marketing

BRM works with drivers, teams, events, and sanctioning bodies to create and implement a complete go-to-market strategy including the development of F1-level sales and marketing collateral.
BRM can also assist your organization's sales efforts from the initial presentation to the contract stage. BRM works with your goals and budgetary requirements to custom tailor a program to promote success and maximize exposure to media, potential sponsors and customers.
Racing is life... everything before and after is just waiting. - Steve McQueen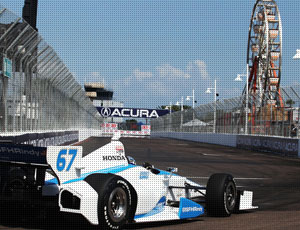 Sarah Fisher Hartman Racing is a race-winning IZOD INDYCAR Series Team. Founded in 2008 by former star driver Sarah Fisher. SFHR recently completed their first full season.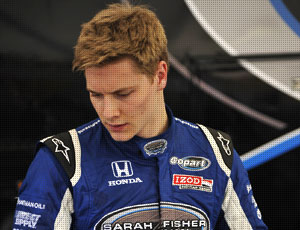 Josef's journey began at New Castle Motorsports Park in Central Indiana. He now races for Sarah Fisher Hartman Racing in the IZOD Indy Car Series.
Being second is to be the first of the ones who lose. - Ayrton Senna